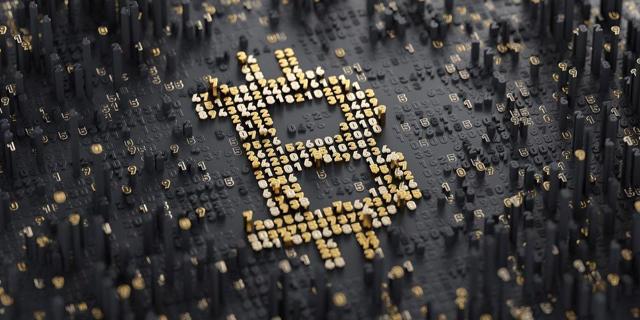 Source: techjuice.com
Bitcoin Boom: Why Gain Capital Is Going Significantly Higher In 2018
Gain Capital Holdings Inc. (GCAP), a relatively small investment brokerage firm based out of the U.S. has seen an unusual uptick in volume the past few sessions. The increased interest in the stock is due to the company's recent announcement that it has rolled out Bitcoin (COIN) trading on City Index, its FCA regulated service in the U.K. This allows Gain Capital to capitalize on the booming Bitcoin trading market not only in England and in Europe but also in Asia, Middle East, as well as other regions worldwide.
Regardless whether the price of Bitcoin is going to continue to skyrocket, trade sideways, or decline, it appears that BTC trading is here to stay for the foreseeable future. It is a social phenomenon, a mania of sorts, possibly even a bubble, but with its increasing popularity Bitcoin trading represents an enormous opportunity for Gain Capital. The firm appears to be in a prime position to capitalize on the "Bitcoin Boom", and have its share price gain significant value in the process.
Of course, as Bitcoin trading ensues at Gain Capital the company will benefit more if BTC's price continues to appreciate over the long-term. Recent price action in Bitcoin suggest just that, and appears very encouraging. The price recently broke above $15,500, and is currently flirting with the $17,000 level. Once Bitcoin successfully penetrates the $17,000 mark it is likely to retest the $20,000 resistance level, after which a breakout to new highs appears imminent.
Bitcoin 10-Day Chart


Source: Bitcoincharts.com
Bitcoin 2-Month Chart



Gain Capital should benefit greatly from the growing price and increasing optimism surround Bitcoin, as it should continue to drive traffic to its alternative trading platform.
Do You Believe that the "Bitcoin Boom" Will End Any Time Soon?
I want to address one crucial point that is likely to ultimately validate the Gain Capital argument. Does anyone really believe that popularity of BTC trading will somehow go away in the immediate future? Yes, it's possible the price may fall, but it is also very plausible that the price could continue to go higher for years. Bitcoin is everywhere, and one thing seems certain, its popularity is in an upward trajectory, not in a downward slope.
Sure, things can quite down for a while, like in the period we're having now, post the futures trading launch, but there will be plenty of opportunities for Bitcoin to come alive going forward. There is the introduction of the Lightning Network sometime this year, a Bitcoin ETF is very likely to be launched this year, and many other favorable developments for Bitcoin appear set to materialize in 2018.
These developments will help propel BTC further into the mainstream and are likely to drive popularity, demand, and the thirst for trading Bitcoin to new extremes. The important thing to keep in mind is that people in the U.S. have access to multiple BTC exchanges, Bitcoin futures contracts, the Bitcoin Investment Trust (OTCQX:GBTC), and may even have Bitcoin ETFs soon, but countless people in China, in South Korea, and in many other parts of the world do not.
This is primarily why Gain Capital is so well positioned right now. It is a regulated entity that has offices and offers BTC trading in many different parts of the world, including Asia and the Middle East, where much of the crackdown is occurring. The authorities, by cracking down on unregulated cryptocurrency exchanges are forcing individuals to seek out trading platforms such as Gain Capital's that offer BTC trading, and this phenomenon is likely to drive a lot more trading revenue for the firm going forward.
Cryptocurrency Exchanges Around the World Face Crackdowns
China, South Korea, and many other nations around the globe are cracking down on cryptocurrency exchanges for various reasons. China introduced a slew of damaging regulations and shut down many of its exchanges in 2017. This made traditional Bitcoin trading increasingly more difficult in the world's most populated nation.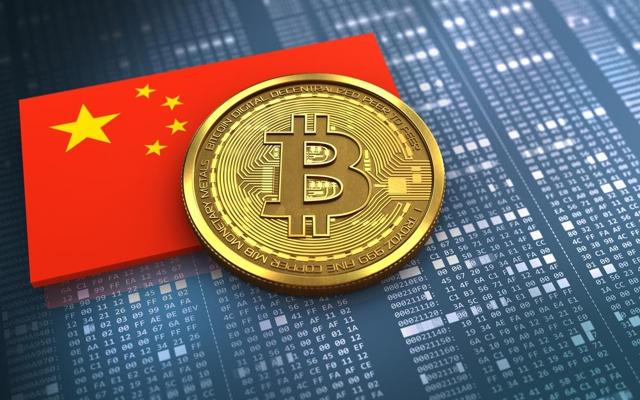 Source: CNN.com
Also, South Korea, one of the world's largest markets for Bitcoin trading has recently launched its own assault on traditional bitcoin trading. The country has moved to ban new accounts from being opened, is about to introduce a ban on anonymous accounts, and is making the overall Bitcoin trading atmosphere more difficult for traders and traditional exchanges alike. As it is becoming increasingly more difficult to trade BTC on traditional exchanges, consumers are beginning to seek out alternative ways to trade Bitcoin and one excellent solution comes from Gain Capital.
Gain Capital Vs Traditional Exchanges
Many cryptocurrency exchanges are unregulated, charge exorbitant fees, require users to open wallets, have terrible customer service, offer poor liquidity and huge spreads, sometimes get shutdown, collapse, or get hacked. There have been numerous cases when exchanges such as Youbit, NiceHash, and many others get hacked and investors' Bitcoins simply go poof.
With Gain Capital, such risks and inconveniences are largely illuminated. Gain Capital is a regulated U.S. financial firm that has been in business for roughly 20 years. Moreover, investors get extremely favorable terms when trading Bitcoin, far more so than vast majority of cryptocurrency exchanges offer.
Why Bitcoin Futures Aren't for Everyone
Bitcoin futures may be a great advent for those living in the U.S. but these trading instruments are not available to many individuals around the globe. For instance, South Korea recently banned local finance firms from offering bitcoin futures in the country. Many other nations and regions are facing similar issues in respect to futures trading.
Moreover, futures contracts aren't for everyone. Many firms require significant account minimums, only allow full contracts to be traded, and require increased margin to short BTC. Whereas Gain Capital offers 4 times leverage in regards to Bitcoin trading, long or short, irrespective of position size, coupled with low fees, tight spreads, and high liquidity.
The Winner: Gain Capital
The winner in all this appears to be Gain Capital. The company is extremely well positioned with regional offices present in Tokyo, Beijing, Shanghai, Hong Kong, Singapore and other key areas. The company doesn't need to develop, launch, or do anything aside from continue to improve its existing platform. Gain Capital already offers BTC trading, so while big banks such as Bank of America (BAC), JPMorgan (JPM), and others are shunning the explosive Bitcoin phenomenon, Gain Capital is embracing it and is very likely to profit greatly from it in the process.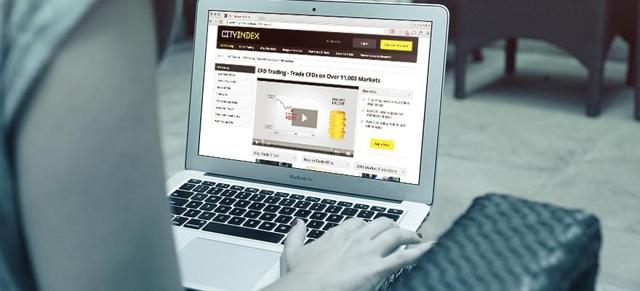 Source: financemagnates.com
After all, how much new business does Gain Capital need to attract to significantly move its stock price higher? This is a $400 million company with about $350 million in revenues, that also produces an income. Any influx of new business due to Bitcoin trading is likely to reflect very positively on the company's share price.
Why isn't the Price Up a Lot More Already?
My view is that investors in the U.S. and other areas who own and trade GCAP are still not fully aware of how the "Bitcoin Boom" is going to affect GCAP's business. However, judging from the recent movements in the stock it appears that some market participants are beginning to take notice. As more market participants catch on to the facts surrounding GCAP the more the price is likely to appreciate going forward.
What About Competition?
Naturally, Gain Capital is not the only company that is going to offer a comparable service. However, it is important to mention that a lot of the larger brokers appear to be late to the party, or are absent altogether for whatever reason. Moreover, Gain Capital already has offices and operations in many of the key areas in Asia and in the Middle East, regions that represent the greatest potential going forward. Furthermore, GCAP already launched its BTC platform, and while many other companies are still planning their launches, working out the details, or are debating whether the Bitcoin game is for them or not, Gain Capital is likely to capitalize on the opportunity due to its early start and apparent leadership in this space.
Fundamental, Valuation View
It's important to point out that GCAP is a legitimate U.S. company with nearly a 20-year track record of providing quality service to its customers worldwide. This is not a Bitcoin play that added blockchain to its name and is now exploding to the upside. To the contrary, GCAP did not alter its name, but instead added a legitimate growth generating Bitcoin segment to its business, and the stock has not yet exploded higher (dramatically). Moreover, the fundamental elements and valuation metrics concerning GCAP appear quite favorable and make the company appear somewhat cheap, independent of the Bitcoin segment.
Market Cap: $438 million
Trailing P/E: 31.66
Forward P/E: 12.46
Price to Sales: 1.27
Price to Book: 1.52
Profit Margin: 3.84%
Quarterly Revenue Growth yoy: 12.5%
Total Cash: $1.19 billion
Total Debt: $130 million
52 Week Change: 39%
Short %: roughly 10%
We can see that GCAP is not a grossly overpriced Bitcoin related stock. In fact, many of the valuation metrics appear more than fair. The stock has a very low forward multiple, a low price to sales value, an attractive price to book valuation, has a pristine looking balance sheet with lots of cash and very little debt. Moreover, the company has a healthy double digit quarterly yoy revenue growth rate.
The 10% short rate seems normal for a volatile small cap stock such as GCAP. Furthermore, the roughly 20% short % of float suggests GCAP could see significant upside once a short squeeze materializes. The profit margin of nearly 4% appears fair, however, should increase as GCAP captures additional trading revenues.
Technical View
We see that GCAP has had several legs up since the Bitcoin trading announcement was made in late October. GCAP has now become a heavily traded day-trading stock. Volume has greatly increased over the past few months, along with interest. The stock is also often taken down by shorts during the day and then the shares recover as shorts cover their positions and buyers step in.
GCAP 1-Year Chart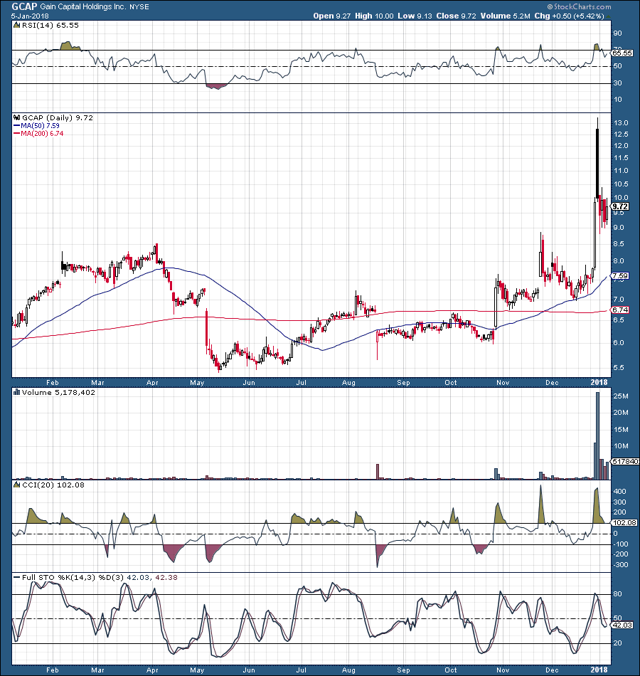 Source: stockcharts.com
GCAP 5-Year Chart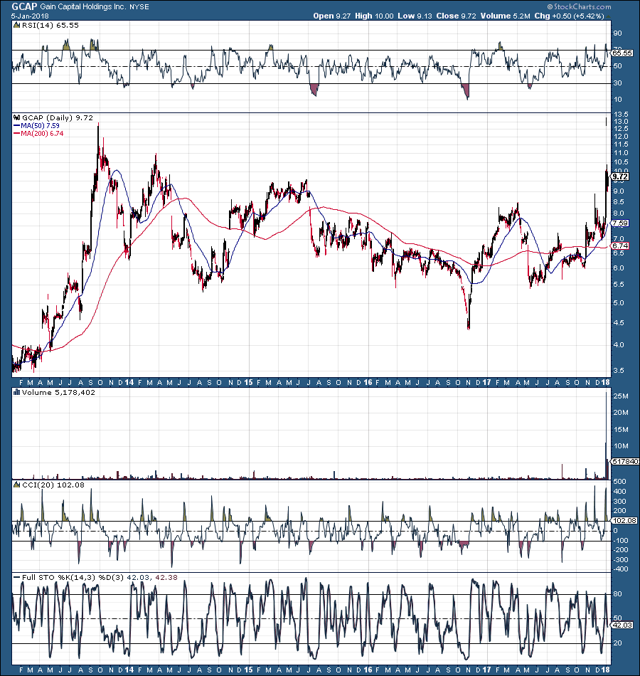 Regardless of the short-term manipulations in the stock the trend seems clear. The stock pops, then consolidates, and then surges again. With Bitcoin optimism intertwined with GCAP now, there is no reason to think this trend will stop any time soon.
Bottom Line
With offices in major locations such as Tokyo, Beijing, Shanghai, Hong Kong Singapore and other key locations coupled with Bitcoin trading operations already available on GCAP's platform, Gain Capital appears to be in a prime spot to capitalize on the "Bitcoin Boom" going forward.
Gain Capital's trading platform offers numerous advantages over traditional cryptocurrency exchanges and Bitcoin futures trading. In addition, many traders in Asia and in other areas of the world are being forced off traditional Bitcoin exchanges, and don't have access to BTC futures. This phenomenon makes GCAP an ideal solution for consumers looking to fulfill their Bitcoin trading needs.
Furthermore, Gain Capital is a reputable company, with seemingly solid fundamentals, sporting an attractive valuation, coupled with a favorable technical setup in the stock. It appears very likely that Gain Capital will benefit greatly from the ensuing "Bitcoin Boom", and its stock looks poised to move significantly higher in 2018.
Disclaimer: Despite my bullish position on GCAP, anything cryptocurrency related comes with inherent risks. There is always the possibility that something doesn't materialize as suggested and this stock could lose a significant portion of its value. GCAP is a speculative investment capable of producing high returns, which can also lead to a loss of principal.
This article expresses solely my opinions, is produced for informational purposes only, and is not a recommendation to buy or sell any securities. Investing comes with risk to loss of principal. Please always conduct your own research and consider your investment decisions very carefully.
Please visit my Albright Investment Group trading community to receive more information about this idea and other topics we discuss. Join now and receive instant access to exclusive content, trade triggers, trading strategies, price action alerts, and price targets. These value adding features are only available to members of our community and are not accessible to the general public.
Disclosure: I am/we are long GCAP.
I wrote this article myself, and it expresses my own opinions. I am not receiving compensation for it (other than from Seeking Alpha). I have no business relationship with any company whose stock is mentioned in this article.
Additional disclosure: I am long Bitcoin
Related Posts: